Five people arrested over kidney-for-iPad affair in China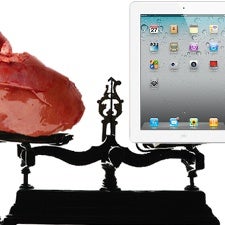 Last year, we were shocked at the news of a 17-year-old Chinese
teenager selling his kidney just to get the iPad 2
, and while the price of the second-generation tablet has dropped by now, the value of a kidney has not, and the health of the teen is deteriorating.
At the same time, the Chinese authorities have now arrested and are charging five people over the illegal surgery.
"Defendant He Wei, who was penniless and frustrated over gambling debts, sought to make enormous earnings through illegal kidney trading, according to the agency. He asked Yin Shen to look for donors through online chat rooms and Tang Shimin to lease an operating room from Su Kaizong, the contractor of a local hospital's urology department, it stated. Song Zhongyu, a surgeon from a provincial hospital in Yunnan province, conducted the kidney transplant."
One of the arrested, He Wei,
gave the boy nearly $3,500
, a mere 10% of the overall sum of $35,000 he was paid for that kidney. He was the one that paid all others involved as well.
The terrible idea sprang into the boy's mind after he learned that it was possible to sell a kidney for money, and unfortunately his blind gadget crave and inexperience resulted in him selling his kidney. He allegedly only told his mother after he started feeling ill, a week or so after the surgery.