First phone from Motorola and Lenovo may be planned for the fall
22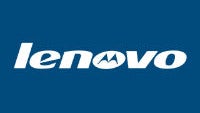 This is one rumor that seems a bit hard to swallow, but we're guessing that maybe someone on the inside might know more than we do on the subject. There is a new rumor from the official China Mobile Alliance Weibo account which claims that the first smartphone collaboration from Motorola and Lenovo may be planned for this fall.
The Weibo post says that Zhang Hui of Lenovo's Mobile Business Group (MBG) has said that Lenovo will release a new 4G phone by the end of June, there will be "stunning" new products either announced or released in early September, and the first phone made in cooperation between Lenovo and Motorola will be coming in either October or November. Although, again, it's hard to say if that is the planned announcement window or release window. Given that companies like to get products out in time for the holidays, we'd guess release.
The trouble is that the
sale of Motorola
to Lenovo hasn't passed through any of the regulatory hurdles that it needs to cross before the deal can be finalized. It is certainly possible that Google is allowing Motorola to work with Lenovo even before the deal is finalized. Though, the word is that this is a new device designed from the ground up in cooperation between the two companies. And, given how long it generally takes to design and produce a mobile device, the two sides would have had to start working together basically from January when Google first announced the sale.
We'll keep our eyes peeled for more info, but in the meantime, we'll take this one with a grain of salt, and focus on the upcoming Motorola devices that have been designed while still under the Google umbrella, like the
Moto X+1
and new
Moto G
models.