First 4G Verizon models coming in February, new data plans on the horizon
11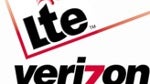 A few hours ago we told you that Verizon has put signs in its stores proclaiming that Big Red has the "
fastest 4G network in America
". For the present, that didn't make much sense, since it's all fine and well to have a so-called "4G" network, but it's not of any use as it is neither in operation, nor the Verizon-branded LTE-enabled handsets are in the hands of the end consumer. Of course, such campaigns are not a vice peculiar to Verizon, but rather this is the nature of the smartphone game.
It was only a matter of hours after this campaign started that the largest US carrier made a new, more important announcement – that the first 4G-enabled Verizon models are coming in February. These yet unnamed devices are set to be unveiled at CES (Consumer Electronic Show) in January. It's even more interesting how the price structure will change in the LTE(-Advanced) age. Verizon is planning to move into a tiered pricing structure, but that doesn't necessary mean this is the end of the unlimited data plans. Rather, different plans would be priced according to what speed and data consumption they offer, much like how wired internet service plans are formed. Verizon Chief Financial Officer Fran Shammo's words on the topic are:
"If you want to pay for less speed, you'll pay for less speed and consume more, or you can pay for high speed and consume less."
Mobile devices' data consumption is
set to explode
and Ivan Seidenberg, CEO of Verizon, said that he expects the share of data consuming users to be around 75% in 2014 compared to the present 23%. He added that by 2016-2017, 30% of all Verizon subscribers are expected to use a gigabyte per month. For more statistics on LTE data consumption, check out what the Swedish operator
TeliaSonera
has to say on the subject.
Verizon's LTE network is expected to deliver speeds between 1 and 12 megabits – and it's the understatement of the year to say that there is a massive difference between these speeds. This news means that the 4G landscape in the US is set to change, so tell us what perspectives the upcoming LTE-enabled Verizon phones bring to you.
source:
WSJ