Verizon claims it has the fastest 4G network in America
19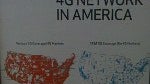 It appears that the cellular carriers can now brag about having the largest or fastest 4G networks even without a phone that customers can buy to use that speedy pipeline. While Verizon is expected to have 38 markets loaded up with LTE by the end of this year, signs in the stores now proclaim that Big Red owns the "Fastest 4G network in America". USB modems will be able to tap into the speed by the holidays, but no LTE handsets will be available for Verizon until 2011.
Somewhat similar is AT&T's response to T-Mobile's commercials that claim that the nation's fourth largest carrier is the largest 4G network in America. AT&T claims that it's HSPA+ network is capable of the same 21Mbps speed that T-Mobile says that its network runs. But here is an interesting point. AT&T has not flipped the switch yet on its 21Mbps pipeline. Instead, the fastest that AT&T can go right now is 14.4Mbps. Now under normal circumstances, the game would end right here with T-Mobile named the fastest by a score of 21 to 14.4 except for one very important fact: No HSPA+ phone on AT&T or T-Mobile can go faster than 14.4 Mbps at this stage and AT&T doesn't even offer any 14.4Mbps phones now anyway.
So let's see if we can make this all simple. We have a carrier (Verizon) claiming to have the fastest 4G network in America even though they will not have any phones to run over it until next year. We have another carrier that claims that HSPA+ is 4G and does have two models that will take advantage of the faster speeds on its network (T-Mobile), and advertises that it has the largest 4G network in America. Finally, we have a third network (AT&T) that claims by the end of the year, it will have an HSPA+ pipeline covering 50 million more people than the so-called largest 4G company, and while it has yet to turn the switch on its fastest speeds, it doesn't matter because no phone in its lineup can handle HSPA+.
With the gap between Verizon and AT&T shrinking, a strong holiday season could help the latter surpass the former as
the nation's largest carrier. So if this all seems silly to you, you have to understand that there truly is a lot at stake here for the top four U.S. cellular carriers.

source:
AndroidandMe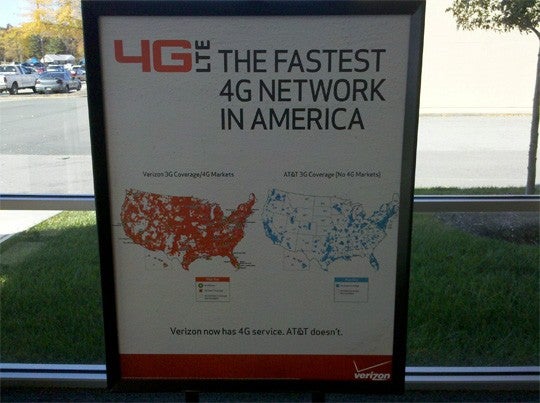 Verizon now claims to offer the fastest 4G coverage in America although there will be no phones to take advantage of this until 2011
Recommended Stories