Fifteen smartphones are tested to see which one has the best flashlight (VIDEO)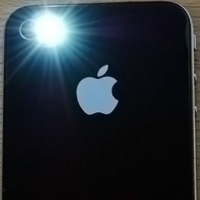 It is probably the one application that we take for granted on our smartphones. That would be the flashlight. Sure, we all end up using it, and there are times when we really need to have the capabilities of a good light available at a moment's notice. But not all smartphone flashlights are created equal. Some remind us of a weak penlight that couldn't cut the darkness of a total eclipse. Others blind you even if you stare at them for only a quick second.
A number of smartphone models, both very recent and some a few years old, were tested to see which handset gives you the best opportunity to see in the dark. The contestants included the
Samsung Galaxy S7 edge
,
LG G5
,
HTC 10
,
Nexus 5X
,
Apple iPhone SE
,
Apple iPhone 6
,
Apple iPhone 5s
,
Sony Xperia Z5
,
Sony Xperia Z5 Premium
,
Sony Xperia Z5 Compact
,
Sony Xperia M5
,
Sony Xperia C5 Ultra
,
Sony Xperia Z3+
,
Sony Xperia Z3v
, and the
Sony Xperia Z3 Compact
.
Note that this is far from being a scientific test and the results were subjective. Among the brighter flashlights were the ones on the
LG G5
, Nexus 5X and the Samsung
Galaxy S7 edge
. After a number of visual tests, these three handsets were still standing. Which one took home the trophy for having the best flashlight? It was the Nexus 5X, which edged out the
Galaxy S7
edge
.
You can check out the entire process by clicking on the video below. Who knows? Perhaps you think that another phone should have been crowned the champion.
source:
XperiaFan