Facebook to scrap support for Messenger on Windows Phone 8 and 8.1 at the end of March
12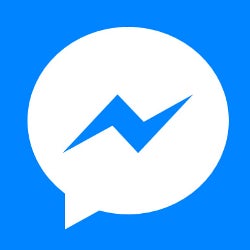 Following the demise of Skype app
on Windows Phone 8.1 early this month, Microsoft is about to lose another messaging service at the end of March, Messenger.
Facebook recently started to send emails to those using Messenger on Windows Phone 8 and 8.1 devices to let them know it will end support for its application at the end of this month.
The decision is not surprising considering
Windows Phone market share
had been shrinking to less than 1% worldwide in the last year or so. That's one more way to say Windows Phone 8 and 8.1 doesn't matter anymore, and if you're still using a smartphone powered by these OSes, then you should at least find a Windows Phone 10 device instead.
Thank you for choosing to use Messenger.We regret to inform you that since the end of March, the app version you're using is no longer supported and you can not send and receive messages. To continue to send and receive messages from Facebook on your phone, update your Facebook app to the latest version.
Considering the bulk of Windows Phone handsets available on the market will not be upgraded to
Windows Phone 10
since they belong to the low-end range, Facebook's decision to end support for Messenger will probably affect many users for those less than 1%.
Facebook Messenger for Windows Phone 10 will still be available for download, and it will continue to receive support from the developers, so there's that.