Microsoft stops Skype support on approximately 85% of Windows powered phones
16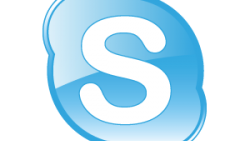 As of this month, Microsoft has dropped Skype support on 85% of Windows powered handsets. That means that if you own a phone that is no longer supported (like those running Windows Phone 8, Windows Phone 8.1 and some Windows 10 Mobile devices), you will not be able to download the app from the Windows Store. Even if you were able to use a direct link to install Skype, it won't work for more than a few weeks anyway since the Skype app will no longer be operational early next year.
With Microsoft moving Skype calling to the cloud in early 2017, the software giant has been removing support for the app from other Windows devices and rival platforms. Besides the older Windows Phone builds, Windows RT has also lost its Skype support. Some Android users are affected as well. More specifically, devices using Android 4.0.2 or older will not be able to install the app. If these phones already have Skype installed, the app should work over the remainder of this year.
As for those totin' a Windows 10 Mobile device, the Skype app is compatible only with the Windows 10 Mobile Anniversary Update (Windows 10 Mobile 1607). Only 13.7% of active Windows powered phones are running on Windows 10 Mobile. 9.5% of those units are using version 1511 of the OS, which does not support Skype. Those employing version 1511 could use the Windows Insider program to update to version 1607, but some handsets made by smaller manufacturers will not work with any build higher than 1511. It all adds up to a loss of Skype support for approximately 85% of the phones employing the Windows platform.
source:
MSPoweruser
Recommended Stories