Users sue Facebook for collecting call and message data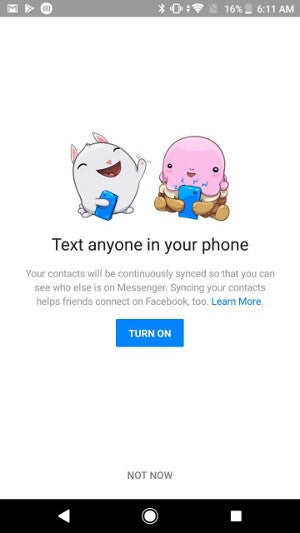 Facebook has been in a world of trouble lately due to its controversial actions. Ten days ago came the news that
Facebook inadvertently gave out the personal info of 50 million
of its users to research company Cambridge Analytica, which caused controversy, chaos, and gave birth to the
#deletefacebook
campaign. Then, on Sunday, we found out
Facebook has been collecting call and message data
from Messenger and Messenger Lite users on Android.
As a result of the latter, three users will sue Facebook for violating their privacy. The suit will be on behalf of all affected users and will be inspected by a judge before turned into a class action.
So, how did Facebook get users' call and message data? Upon installing Messenger or Messenger Lite, you'll be asked if you want to sync-in your phone contacts with your Messenger ones. Apparently, if you choose to do so, you also agree to give out your message and calls data to Facebook.
The company admits collecting message and call data, but says users had agreed and thus it is not an act violating their privacy. Also, Facebook claims it neither used or shared the data, but considering the Cambridge Analytica scandal, it is kind of hard to believe that statement.
If you've suddenly felt the urge to turn off the contact-sync option of Messenger, here's how you can do it:
From Messenger's Home screen, tap your profile picture (top-right corner).
Tap "People"
Tap "Sync Contacts" and turn it off
From Messenger's Home screen, tap your profile picture (top-left corner)
Tap "People"
Tap "Sync Contacts" and turn it off