Facebook smartphone rumors put to rest by CEO Mark Zuckerberg
8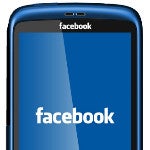 You've probably heard the rumor: there is a
Facebook phone
in the works, developed by the most popular social network in the world
in partnership with HTC
. The alleged device will run a modified Android version and will have Facebook deeply integrated within the platform. It has been mentioned that mid-2013 is when this "Facebook phone" is scheduled to launch.
However, it won't. That is because a
Facebook smartphone doesn't exist
and it probably never will, judging by what the social network's founder and CEO Mark Zuckerberg stated.
"It doesn't move the needle for us,"
the Zuck said during a speech at TechCrunch Disrupt event.
"The phone just doesn't make any sense."
Rather than investing in hardware, it would be much wiser if Facebook becomes a service tightly connected with popular mobile platforms, like iOS, Android, and Windows Phone.
Yet there's an idea that Facebook appears a lot more open to, namely becoming a search engine, which would rival Google, Bing, and Yahoo! with its functionality.
"We're basically doing 1 billion queries a day and we're not even trying,"
Zuckerberg stated.
"Facebook is pretty uniquely positioned to answer the questions people have. At some point we'll do it. We have a team working on it."
No specific details were given at that is just an option that the company is looking into, so a Facebook search engine will not appear overnight. However, the idea does make sense for Facebook, given it is currently the most visited web site on the web. Yet do you feel ready to replace Google, Yahoo! or Bing with Facebook? Let us know in the comments!