Facebook to ban ads dissuading Americans from voting
6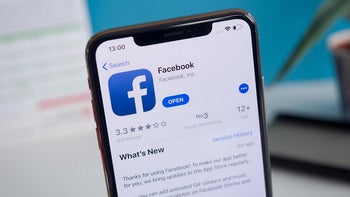 Facebook issued
an update on its Civil Rights Audit today and notes that the platform now bans messages that praise, support or represent white nationalism and white separatism. The report adds that Facebook posts should be banned even if those exact terms are not used. This would be done by picking out certain "hate slogans and symbols" connected to white nationalism and white separatism.
Facebook says that it has also updated its policies to prevent it from being used to organize events that are meant to "intimate or harass people based on their race, religion, or other parts of their identity." And the site will no longer allow messages to be posted that encourage others to bring weapons to certain events. Facebook says that it has a trial program running in the U.S. where some of its content reviewers focus on hate speech instead of the usual "bullying, nudity, and misrepresentation." The company says that by focusing on hate speech, these reviewers will become more accurate in deleting such speech from the platform. Facebook hopes that these reviewers get better at determining which content should be left up, and which should be taken down. The report notes that some civil rights groups are concerned that some content meant to point out and fight discrimination is being taken down by mistake
And to prevent a repeat of what happened during the 2016 presidential election when Russian trolls posted misinformation and tried to get Americans not to vote, Facebook has a number of departments working full time on the matter. They are working to ban ads that tell people not to vote and hope to have a new policy in place before the 2019 gubernatorial elections. Facebook is also treating the 2020 census like an election with technology at the ready to prevent interference on this important subject as well.
"To protect elections, we have a team across product, engineering, data science, policy, legal and operations dedicated full time to these efforts. They're already working to ban ads that discourage people from voting, and we expect to finalize a new policy and its enforcement before the 2019 gubernatorial elections. This is a direct response to the types of ads we saw on Facebook in 2016. It builds on the work we've done over the past year to prevent voter suppression and stay ahead of people trying to misuse our products."-Facebook
Facebook expects to get fined $5 billion for allowing the Cambridge Analytica scandal to take place

Facebook also played a big role in the election by allowing 87 million members to have their profiles used by Russian-American ex-Cambridge University professor Aleksandr Kogan who sold the data to Cambridge Analytica. The latter was a U.K. consultancy with ties to former Trump advisor Steve Bannon.
Cambridge Analytica reportedly used this information to create psychological profiles
helping the Trump campaign learn where it needed to beef up campaigning. It also posted pro-Trump ads on Facebook and YouTube while at the same time posting ads disparaging of Hilary Clinton.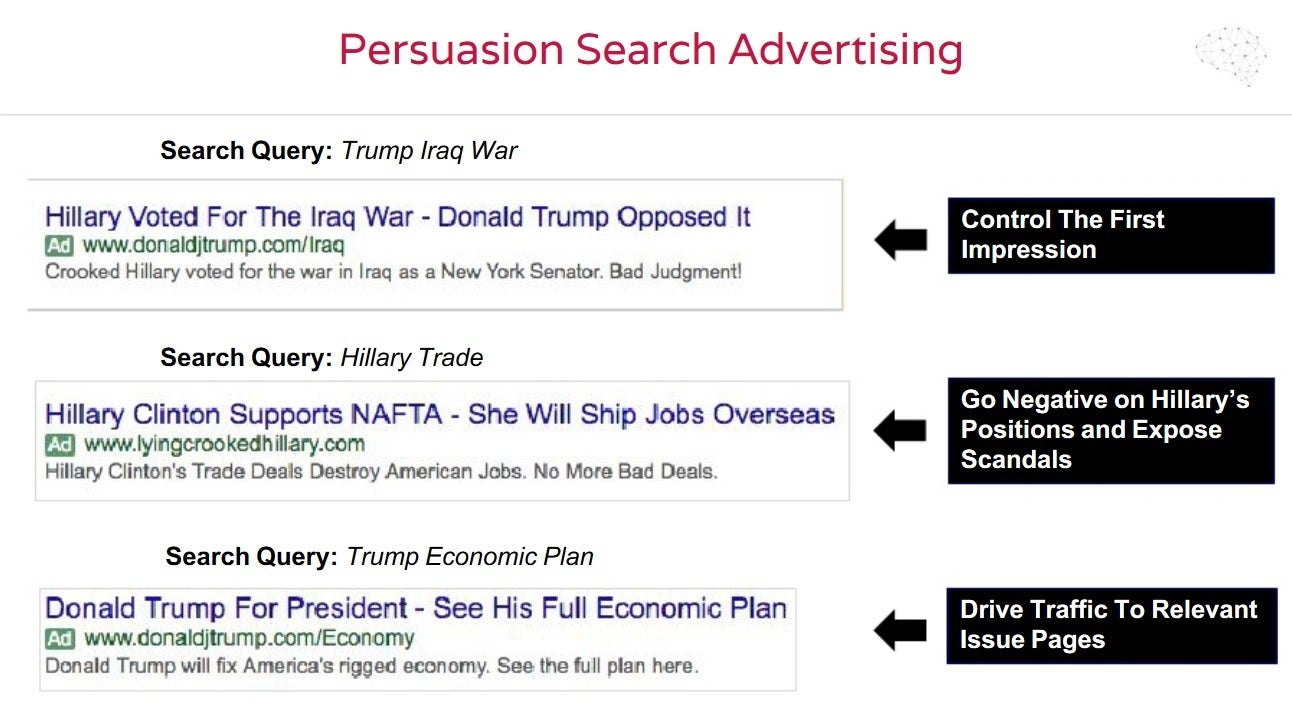 Example of ads placed by Cambridge Analytica using data obtained from Facebook members' profiles
Facebook is expecting to be fined as much as $5 billion by the FTC
because of the Cambridge Analytica scandal. The company had agreed to a consent decree with the regulatory agency back in 2011 that prevented it from allowing member profiles to be used by others without their consent. This agreement was broken when Cambridge Analytica obtained data on the aforementioned 87 million Facebook subscribers.
Facebook's Civil Rights Audit was conducted by civil rights advocate Laura Murphy. She also received support from the civil rights law firm Relman, Dane and Colfax. Today's report follows the first Civil Rights Audit released last December.