FCC decision to revoke its license "unsupported by law" says LightSquared
9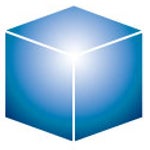 LightSquared has had enough. After
losing that big Sprint contract
and having its
license revoked by the FCC
, the company has seen its hopes and dreams go up in smoke
thanks to the interference that LightSquared's network allegedly brought to neighboring GPS systems
. On Friday the company said that the FCC's decision to revoke its license was "
entirely unsupported by the law, science, and FCC policy and precedent
."
" (The FCC) "need not and should not embrace the false choice presented by the GPS industry between preserving LightSquared's ancillary terrestrial component (ATC) authority to deploy a wireless broadband network and maintaining GPS service. The FCC's response in this matter is wholly incongruous and disproportionate."-LightSquared
In its statement, LightSquared said that the GPS industry had known about LightSquared's FCC approval to build its land-based system. Thus, the company believes that it is up to the FCC to
come up with a way to allow the company to move ahead
with its plan to offer LTE 4G service and save money for Americans. Additionally, the company attacked the FCC for blocking its plan while another LTE system offered by DISH Network. After all of this heartache, LightSquared says it is still committed to using its spectrum "
as repeatedly approved by the FCC, and remains willing to work with all interested parties to achieve a solution that best serves the broadband needs of millions of Americans across the nation
." You can read the entire presser at the sourcelink.
source:
LightSquared
via
Phonescoop