FCC believes that enough is enough with T-Mobile and Sprint's additional requests for 2016 auction?
16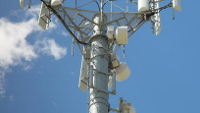 With the U.S. expected to auction off low-frequency spectrum next year, major carriers are getting ready to open up their checkbooks. This is the first low-frequency spectrum offered by the government since 2008, and the advantages of this spectrum make it in demand by any U.S. company that calls itself a major wireless carrier. Low-frequency spectrum travels farther and penetrates buildings better than higher frequency airwaves.
T-Mobile, still the nation's fourth largest carrier, has been asking the FCC to hold aside some extra spectrum for smaller operators like itself to bid on. While the agency
did agree last year to hold some spectrum aside for smaller carriers
, and to limit how much larger ones like Verizon and AT&T can bid for, T-Mobile wants the FCC to hold even more aside and to limit the big companies even more.
But those with knowledge of what the FCC is thinking say that the agency will not agree to any more requests being made by T-Mobile. While things can change inside the FCC, right now the agency believes that it has set aside enough airwaves for smaller carriers. The FCC has set aside 30MHz of the spectrum in each market for carriers that are not nationwide, or own less than one-third of the low-frequency spectrum in that market. Sprint and T-Mobile would fall into that category.
T-Mobile, Sprint and Dish Network have been asking the FCC to raise that to 40MHz, arguing that bigger blocks of spectrum are necessary to compete with the big guys. While Dish and T-Mobile plan to take part in the auction, Sprint says that it may decide to sit this one out.
The auction of 600MHz spectrum was originally supposed to take place this year,
but was delayed until 2016
because of a lawsuit from the National Association of Broadcasters. The spectrum being put up for auction comes from television broadcasters who are being moved to another spot on the "electromagnetic spectrum."
source:
Reuters