FCC, DOJ seek dismissal of suit looking to overturn net neutrality repeal
4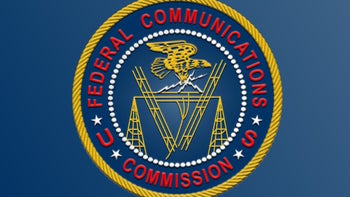 A number of businesses, including Firefox parent Mozilla, 22 states, organizations and local governments are
suing the FCC over the regulatory agency's repeal of net neutrality
. The latter is a set of rules that were put into effect during the Obama years, preventing ISPs and wireless providers from treating streaming content differently. Net neutrality prevents a carrier from accepting oodles of cash from a video streamer for a "fast lane."
With most of the public believed to be in favor of net neutrality, the Trump era FCC voted along party lines to repeal the rules, which were erased from the books this past summer. However, three states have passed bills making net neutrality the law within their borders, with
California recently passing a slightly stricter version of net neutrality
. The Trump administration has filed a suit against the state's action with U.S. Attorney General Jeff Sessions calling it an "extreme and illegal state law."
The U.S. Justice Department and the FCC filed a 167-page brief on Thursday with the U.S. Court of Appeals for the District of Columbia. In the brief, the Justice Department says that the suit contains "no substantial reason to second-guess the commission's decision to eliminate rules that the agency has determined are both unlawful and unwise."
Most ISPs and wireless carriers are happy about the repeal of net neutrality, because it will allow them to charge big streamers like Netflix for higher resolution streams to subscribers. In addition, without net neutrality, a carrier can decide to block its customers from receiving certain content that might go against its political and religious beliefs.
While repealing net neutrality in June, the FCC said that any changes made by ISPs and carriers must be publicly disclosed. The FCC says this prevents the internet providers and wireless operators from doing something that would hurt its customers since the market would force these companies to take "corrective action." The Justice Department says that net neutrality's banning of fast lanes, or paid prioritization, could be "economically inefficient." The DOJ adds that the carriers won't block or throttle certain streams since they don't have an "economic incentive" to do so.
Oral arguments in front of the U.S. Court of Appeals for the District of Columbia will start on February 1st.