Experiencing bugs with Android 4.3? You are not alone, here's a list of some issues
74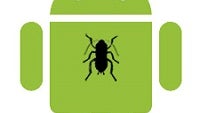 We have already shared the
news about issues some users are having with Android 4.3 and the Netflix application
. The problem seems to be with a device's inability to "wake up" if it goes to sleep with the app open.
We are not sure how widespread the problem is or if it affects specific Nexus devices. We encountered no problems using Netflix on one of our new
Nexus 7
units in conjunction with Chromecast. Though, we do not recall specifically if we left the Netflix app open when the tablet went to sleep either.
That said, a number of other issues seem to be creeping into view with Android 4.3 as well. We are reading sporadic complaints about
slow user experiences
on the
Nexus 4
and Nexus 7. However, with
Android 4.3 there is now support for "fstrim" which is supposed to fix sluggishness
in first generation Nexus 7 tablets. There have also been some reports of
Nexus 4 devices getting hung-up on the boot screen
, but again, this does not seem to be affecting every device out there.
Now, it is looking like Android 4.3 may have
compatibility issues with some Bluetooth keyboards
. Keyboards like ZAGGkeys FLEX, Spider, and Kensington will pair, but typing actions do not register on the Nexus devices.
Google and Netflix have acknowledged the problem they are having and working on a fix. These other issues are still awaiting a response, though the bugs have been noted in the Android Open Source Project Issue Tracker.
Since
Android 4.3 updates were rolled out in phases
, it is possible you have not updated your Nexus gear yet. If you use third-party Bluetooth keyboards or like to watch Netflix a lot, you might want to hold off on your update until things are on track for a fix.
If you have already upgraded, are you experiencing these issues or something as yet not widely reported?
sources:
Gotta Be Mobile
and
Android Police