Still waiting on Android 4.3 for your Nexus? Here's why it's taking a while
60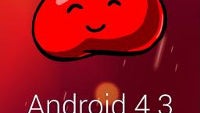 With the veil officially (and finally) off Android 4.3, some of you are probably eagerly awaiting the coveted update prompt to appear as from
thin air
. There are even some of you that have read reports from numerous users across the globe who already have Google's latest and greatest running under the hood.
But not
you
. No, you're seemingly the black sheep that the folks over at Mountain View have decided to pick on, and no amount of spamming the 'Check for Updates' button helps.
Well, folks, we absolutely agree that the not-knowing part is making this all a nasty experience, especially when your Nexus-wielding brethren already got
the new goodies
. That being said, we're glad to report that we have an as official explanation as you're about to get from a Googler working in the Android division.
Turns out, there's no actual ETA in place, nor a specific, preset schedule that Google follows. Instead, according to Jean-Baptiste Quéru, OTA updates go round the globe in phases. This is intentionally done very slowly in the beginning in order for Google to be able to identify (and handle) any "catastrophic failures that wouldn't have been found in testing". Once the OTA update process has been set in motion, the second phase doesn't start for a minimum of two days, during which Google collects information on the rollout and plans the next phase:
Phase by phase, the OTA gets exponentially deployed to more and more people, up to a point where enough people are running it to be able to extrapolate even rare issues to the entire population, at which point the flow gets much faster.The point of going phase by phase is explicitly to be able to stop the process in case something goes wrong, and that's why there can't even be an ETA
.
But here's the good news, according to said Googler, the OTA process is measured in days, not weeks, meaning that yours truly won't have to wait long. What's more, no amount of spamming the 'Check for Update' button will change your eligibility for one – geographical regions are picked at random, and if yours isn't eligible in the current phase, you simply won't get it.
Source:
Jean-Baptiste Quéru (G+)