Netflix freezing up on Android 4.3, fix coming soon
5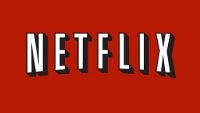 The latest version of Netflix for Android that runs on Android 4.3 has run into some problems. Let's say you're watching something on Netflix and after a while, because no one presses an input button, the device goes to sleep. The problem is that pressing the power button once, which usually wakes up the device, won't work. You have to press the power button hard enough to
re-start the phone or tablet
. The scary thing about this bug is that it seems to take over even if you just have the Netflix app on and you're not watching a video.
Google and Netflix are both aware of the matter. The former's Don Merrill says that the problem is that the Netflix app is freezing your phone or tablet while it is locked which makes it look as though your phone has been turned off. Merrill suggests that until a fix is sent out, those with a Nexus device running Android 4.3 either refrain from updating to the new build (unless you just bought the new
Nexus 7
, of course) or uninstall the Netflix app until the bug is killed dead. He also says that Google has its
top men
working on a solution, so don't let this keep you up all night!
"Many people (myself included) have had their Nexus 4 randomly power off since updating to 4.3. When I got my Chromecast, the issue worsened - my phone was constantly powered off when I tried to unlock it, and required a lengthy power button press to turn back on.

The actual issue is that the Netflix app causes your phone to freeze while locked, giving it the appearance of being powered off.

So, if you use the Netflix app on your Nexus 4 (and especially if you have a Chromecast!) either stick to 4.2.2 or uninstall the Netflix app until the issue is fixed."-Don Merrill, Google
source:
Reddit
via
Ubergizmo