Your old Nexus 7 running slow? Android 4.3 brings a fix
20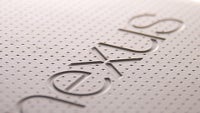 The
original Nexus 7 tablet
released by Google and Asus in mid-2012 was a ground-breaking device at its extremely low $199 starting price, but as time passed it started to show its age. Users complained that it was slowing down, so much that it became a pain to use. After a few months with the device, there were no traces left of the snappy tablet you bought first.
The problem - turns out - was not merely a hardware one, but also had to do a lot with
support for a feature called TRIM
. TRIM was introduced shortly after SSDs (the type of fast internal storage used in mobile devices, as opposed to slower rotary hard disk drives) started becoming popular. It solves one huge problem - garbage collection. With support for TRIM you could easily avoid the slow down in write operations to the storage blocks.
The problem with the original Nexus 7 was the lack of it.
Luckily,
Android 4.3 introduces support for fstrim
and as soon as you update your old Nexus 7 to the new Android version the problem should be gone. TRIM support had allegedly been a part of Android 4.2 all the way, but it had to be enabled and that has happened in 4.3.
Basically, this means that devices that slow down with age, will have their problems fixed as soon as they get Android 4.3. Once again we are seeing Google do a lot of work under the hood, and that type of improvements have been a huge part of the Android 4.3 new features.
source:
AnandTech
Recommended Stories