Essential Phone to get Android Q next year
17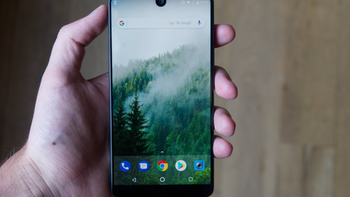 The AMA revealed that yes, the Essential Phone will receive Android Q next year. That is good news for owners of the device. However, Android Q will be the last major Android update for the phone, although it will continue to receive security patches through August 2019.
The company also announced that
the Audio Adapter HD announced in June
, is now in the final certification stage with the FCC (which could take six weeks). Once that is completed, Essential will release information on pricing and availability. The module adds an earphone jack and an MQA supported DAC to provide "one of the best mobile audio experiences available."
While the
Essential Phone
does run Android 9 Pie, Essential isn't sure that it will be able to offer Google's Digital Wellbeing app. The latter monitors how long a person uses his/her Android handset every day, and which apps are being used the most. Digital Wellbeing can allow users to have their screen turn to grayscale after a certain amount of time in order to deter them from getting "addicted" to their handsets or certain apps. Essential isn't sure whether Google will make Digital Wellbeing available to non Pixel phones once the feature is out of beta.
Essential also said that there will be no update that adds a panorama mode for the camera. That might disappoint some users. But
the notch settings that it removed with the update to Android 9 Pie will return
when the October Android security update is sent out to the PH-1. There are three notch settings including
Essential recommended
, which uses settings made by Essential for the notch on an app-by-app basis. The
Don't use notch area in landscape
setting, when enabled, means that the area under the notch is not used when the phone is in landscape orientation. And the setting marked
Always use notch area
allows the area by the notch to be used in either portrait or landscape orientation.