Enjoy free Christmas music for your Windows Phone with the Xmas Radio app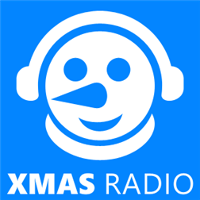 Since this is the season for it, how would you like to listen to Christmas music over your phone, 24 hours a day, 7 days a week? You can by downloading and installing the Xmas Radio app. We should point out that this app is available for Windows Phone only. The app streams music from thehappychristmasradio.net website directly to your handset.
Besides streaming Christmas tunes, the app provides an animated background while you're listening to the music. The software is smart enough to mute the music when an incoming call is detected. You can Pin the app to your startscreen, where it can be used as a start and pause button. And If a problem with the audio stream is detected, it will be corrected within 24 hours. The app plays music under the lock screen and in the background, allowing you to multitask. Xmas Radio is free to use as it is supported by ads seen at the bottom of the screen.
If you love listening to Christmas music, this is the app for you. You can download and install it now from the Windows Phone Store.
source:
XmasRadio