Elephone's P8000 boasts 3GB of RAM, int'l LTE support and 4,200mAh battery; may cost just $210
21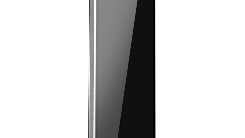 Beneath the mobile market darlings of Samsung, LG and HTC, many Asia-based vendors are eagerly vying for a slice of the pie. Only yesterday, we heard that Xiaomi may be among the first to
latch onto
MediaTek's upcoming
deca-core processor
with the next-gen Mi Note Pro. Now, more details have emerged pertaining to Elephone's future plans, and with a bunch of top-end specs for a reported $209.99 price tag, the forthcoming P8000 is a device that may be difficult to ignore.
About a month ago, the
Elephone P7000
Android handset went up for pre-order. Featuring a 64-bit octa-core MediaTek 6752 processor, expandable memory, fingerprint scanner and Android Lollipop 5.0 out of the box, it's one of a growing number of smartphones competing with the industry's best in most aspects except for price -- retailing at just $229.99.
The P8000 will retain much of what makes the P7000 such an attractive prospect. It'll keep the rear fingerprint sensor, the 5.5-inch 1080p display and 3GB of RAM, and is also set to offer one or two features that are conspicuous by their absence with the P7000. There's no question that MediaTek's 6752 is a very capable chip as far as the running of a smartphone is concerned, but it's also limiting in that it doesn't cater to international LTE support. The newer MT6753 does, however, bring
"Worldmode LTE"
to the fore, and as such, will allow the P8000 to support myriad 4G networks across the globe.
The P8000 will continue to offer the same 16GB of internal storage of the P7000, along with the safety net of the microSD slot for heavier users. But the other major trump card of the newer, forthcoming variant will be its 4,200mAh battery -- among the highest ever witnessed in the smartphone industry. While it always pays to be cautious in assuming that a higher juice capacity will automatically translate into real-world longevity, it seems very likely that the P8000 will be able to see out a full day's use without too much of a strain.
The only major on-paper disadvange here is that Elephone looks set to include a 13- and 5-megapixel camera combo for the rear- and front-facing shooters respectively. The P7000, by comparison, has a 16-megapixel main snapper and an 8-megapixel effort for selfies. Since the 1.5 Ghz MT6753 SoC of the P8000 is essentially a slightly under-clocked version of the P7000's MT6752, the reduction in clock speed could also be seen as a trade-off, although for the most part, the P8000 does seem a far more appealing device.
According to sources of Neowin, the device will come with a price tag of around $209.99, and should hit the market by the next quarter.
We'll update with specific details on pricing and availability as they arrive.
Recommended Stories