EasilyDo changes name to Edison, adds cool AI features to Email app
0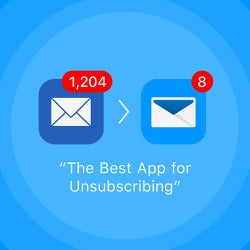 Back in February, we took a look at
Email by EasilyDo
— an awesome smart email app, which makes things easier with customizable swipe gestures, easy unsibscribing from unwanted spam mail, algorithms that recognize shipping numbers or travel arrangements straight from the emails, and more.
Now, EasilyDo has changed its name to Edison Software and to promote its new, smart self, it has pushed a major update for the Email app — one that includes smart assistance features.
For one, it adds a new Smart Reply feature. Now, this doesn't list an endless number of replies to pick from. Instead, Edison Email will try and analyze the context of the email you received, and come up with three possible replies, which are tied to what is being talked about. Then, it presents those three for you to choose.
Secondly, we have a new security assistant. Edison monitors data breaches across services and apps and sends this information to the assistant. If a data breach occurs, it will try and analyze the information in order to help you find the possible source of the breach.