EU investigation clears Apple Music overseas
12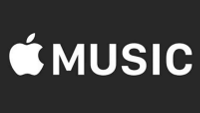 While
Apple Music has been under investigation in the U.S.
for making certain demands of music labels during contract negotiations, in the EU lawmakers have cleared the tech giant of any wrong doing involving its streaming music service. When Apple was in negotiations with Universal, Sony and Warner to discuss streaming tunes on Apple Music, the company reportedly asked the labels to request that rival Spotify stop offering its ad-supported free tier of streaming. Considering that 55 million out of 75 million Spotify subscribers are using the free service, Apple was hoping it could hit its rival hard by having the labels demand that Spotify put an end to its free ad-supported tier of service.
In another rumored example of illegal behavior, Apple allegedly told Universal Music that it would reimburse it for lost royalties, if it were to stop providing YouTube with tunes to stream. The EU started investigating Apple in April when these reports starting surfacing. EU investigators sent out questionnaires to the record labels seeking their side of the story.
In the U.S., both state and federal agencies are looking into Apple's behavior
and are looking to see if it violates antitrust laws
. In addition, Apple's App Store is also being investigated for antitrust violations. When an App Store user subscribers to a music streaming service via the store, Apple keeps 30% of the proceeds. That forces rival streamers to either
raise their prices by 30% (becoming less competitive in the process) or accept a lower profit margin
.
Unlike Spotify, Apple doesn't offer a free tier of streaming music. Instead, Apple allows users to sign up for three months of free service. Once that period expires, individuals can subscribe to Apple Music for $9.99 a month. Families with up to six members can opt for the family plan, priced at $14.99 a month.
Just the other day,
Apple revealed that it had signed up 11 million members to its three month free trial
. More important for Apple will be the number of free trial subscribers that decide to shell out for a paid subscription.
source:
Reuters