Change to Google Duo app saves users from overages and throttled data speeds even when using Wi-Fi
0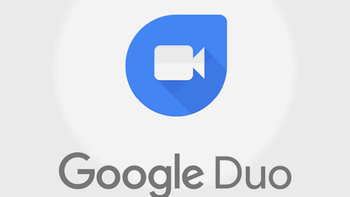 Google Duo is the company's video chatting app that allows users to stream video, make audio-only calls, and send video and voice messages. The app is available for
Android
and
iOS
users. As you might imagine, engaging in a video chat uses plenty of data. So Duo users used to be able to toggle on a feature that would limit the amount of mobile data they consumed while employing Duo.
Spotted on Android Police
, an update to the app replaces the Limit Mobile Data toggle with Data Saving Mode, which is turned off by default. The new feature works to lower the consumption of both cellular data and Wi-Fi data when Duo is being used. After all, many wireless carriers and home Wi-Fi providers have data caps. Breaching these caps can result in overages or throttled data speeds, two punishments that no Duo user wants to receive.
To lower mobile and Wi-Fi data consumption, Google drops the quality of a video chat to a lower resolution. Before you decide whether to use Data Saving Mode on a video chat, a preview will show you what the video chat will look like with the feature disabled (again, the default setting) and what it will look like in the lower resolution used when the feature is enabled. With Data Saving Mode toggled on, you won't be the only one saving mobile and Wi-Fi data. That's because the party on the other end of the video chat will also be viewing and sending videos in low resolution, helping to lower his/her mobile and Wi-Fi data usage as well.
This new feature, found on version 51 of Duo, is being sent out via a server-side update. If you're an impatient sort, you can find this version of the app offered on the Google Play Store.