Duo, Google's FaceTime alternative, is starting to roll out on Android and iOS
19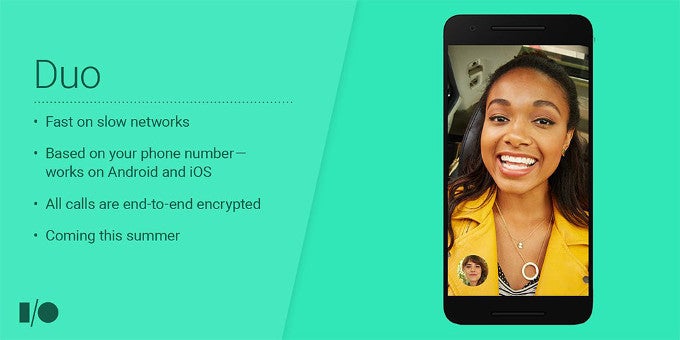 Nearly five years after Apple launched FaceTime for iOS, Google has decided it's time for its own standalone 1-on-1 video chat app: meet Duo. Google Duo is a dead simple and no-frills video chat application that is starting to roll out to customers today, and will become available globally within the next couple of days.
The essence of Google Duo is summed up in its four main, stand-out features: it's simple and reliable, it's encrypted and secure, it has a smooth minimalist interface that fades away, and it supports HD video and audio.
Dead simple video chat app by Google
So how does Google Duo work? To sign up for the app, you have to provide your phone number, and then all you need to call someone is their phone number (if they use the app, of course). The chief advantage over FaceTime is the fact that Google Duo is compatible with both iOS devices, and Android phones, while FaceTime is still limited to working just on Apple's platform.