DrawSomething for iPhone goes viral: 20 million users in just five weeks
9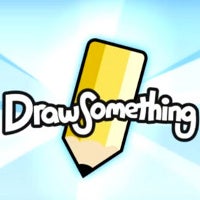 When OMGPOP launched its
DrawSomething social game for iOS
, it probably never expected it to grow so quickly in so little time. The application that has you drawing things others have to guess, surged past 20 million downloads in the mere five weeks since it was made available on the App Store.
The 20 million users (12 million active users) it has now mean that it's more popular than three-year old Foursquare and closing the gap on the extremely successful Instagram.
People love it - over the weekend users drew 3,000 pictures every second, adding in so the app can now brag with a billion pictures drawn in its short history.
Part of the reason for the mushrooming growth is the fact that this is a 2-player game, so many who liked the idea probably shared it with friends who also downloaded the app. Plus, celebrity endorsement from Miley Cyrus could have also helped.
Game developer OMGPOP, makers of the DrawSomething game, are using a freemium ad monetization model which rakes in six figure profits. Not bad for a relatively new game, is it?