Dragon Ball Legends fighting game coming to Android and iOS in 2018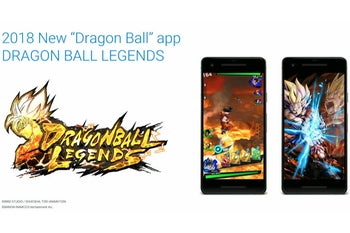 Following the PC and console Dragon Ball series smash-hit launched back in January, Bandai Namco introduced yet
another fighting game
that will make its debut on Android and iOS platforms.
The new game is called Dragon Ball Legends and it's been announced during a Google presentation at the GDC (Game Developers Conference) in San Francisco. Just like the PC and console games, Legends pits two players against each other using teams of up to three Dragon Ball characters.
However, the mobile fighting game takes advantage of a tap cards control system. Basically, players will be using these cards shown at the bottom of the display to trigger attacks and perform combos by tapping multiple cards in the right order.
Bandai Namco also confirmed Dragon Ball Legends will be a purely
PvP game
with global real-time combat, and, hopefully, no lag whatsoever. The game will use Google's Cloud Platform to offer a smooth gameplay experience, Bandai Namco officials said during the presentation.
Little else is known about Dragon Ball Legends, but
Bandai Namco
said the game will hit Android and iOS device at some point in 2018. You'll find a short demo of the game by skipping to the five hours, 42 minutes mark in the video above.