Dolphin Browser HD for Android getting a major speed boost
11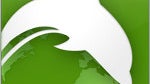 Dolphin Browser HD
, one of the most popular add-on browsers for Android and iOS, is working on a major upgrade to the underlying webkit rendering engine of their Android browser (like other browser makers, they are constrained as to what technology they can add to the iOS version). They claim to be both the fastest and the most accurate HTML5 mobile browser out there. Brief testing confirms that seems substantially faster than using the Chrome for Android beta browser on content-heavy pages like PhoneArena.
Whether the UI is as clean and nice as Chrome for Android is more an issue of preference, but the new Dolphin Browser HD beta does have two clear advantages for (some) users; Dolphin will run on any remotely modern Android phone (it only requires version 2.0.1 or higher), and it renders Flash content. In fact it's surprisingly fast at rendering Flash-heavy websites, and hard not to imagine Adobe wishing this update could have rolled out
a year or two earlier
.
Testing with a dozen or so websites suggests that the new beta version is stable enough for regular use, so if you're a Dolphin user it's worth hitting up the source link to nab the beta. Owners of Android handsets that lack 4.0 ICS (which is around 9 in 10 of them as of
last month
) may also want to check it out, if they find that the stock Android browser isn't fast enough for your web surfing needs.
source:
Dolphin
via
The Verge