Does Verizon have exclusivity over the Samsung GALAXY Nexus?
40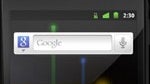 Ever since
the early days of the device
, when it was thought to be called the DROID Prime, there was talk that Verizon would have some sort of exclusivity period with the
Samsung GALAXY Nexus
. No one knew for how long this exclusive period might last. In fact, a recent sign-up page posted online by Samsung asks those filing out the form
to select from one of seven carriers
including
T-Mobile
,
AT&T
,
Sprint
,
Verizon
,
Cellular South
,
U.S. Cellular
and
MetroPCS
. So when a banner ad reads "Exclusively from Verizon GALAXY Nexus", confusion reigns.
A GSM version of the Samsung GALAXY Nexus does exist. This could point to a short exclusivity period for Verizon in the U.S, or perhaps the carrier will be the only one in the States to offer the device. Even if that is so, the official spec sheets list
850/900/1900/1700/2100 MHz for 3G which means that AT&T and T-Mobile customers will be able to import a model that they can use. Verizon also could be simply stating the undeniable fact that a Verizon branded variant of a phone is a Verizon exclusive is the same way you could (although you probably wouldn't) call the variant of the

Apple iPhone 4S

that runs on Big Red's network a Verizon exclusive.



It is still early days here, folks, and we still have no official launch date. The subject of exclusivity will have to be handled at some point in time, even if it just a matter of noticing that no other carrier in the U.S. is offering the phone after a period of time. Just one question. If the phone is a Verizon exclusive in the States, why did Sprint order posters of the device as we reported?

source: AndroidCentral



Does this banner ad suggest that the Samsung GALAXY Nexus is a Verizon exclusive?