Sign-up page for the Samsung GALAXY Nexus gives you choice of seven carriers
31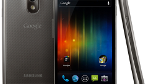 Now that the
Samsung GALAXY Nexus
has been introduced
, where will you be able to buy it? No one knows for sure and a battle has been brewing on Samsung's Facebook page where the manufacturer first said that the device was coming first to Verizon and then other carriers might support it in the near future. Then, Samsung did a 180 degree reversal and said that no U.S. carrier has been determined So when you head over to the Samsung GALAXY Nexus web site and register to receive more information on the phone when it becomes available, it is no surprise that when you are asked for your carrier preference, you see
Verizon, T-Mobile
,
AT&T
and
Sprint
. The surprise is that the list also includes
Cellular South
,
MetroPCS
and
US Cellular
.
Verizon was expected to get its mitts on this phone almost from the day
rumors about the model started making the rounds
and when we go back to that "insider"
who leaked a November 3rd launch date
for the phone on 4Chan, he said that this is the phone that made
the carrier pass up on the Samsung Galaxy S II
. Did Verizon make the right choice? Will it even offer the phone? Most likely the answer to the latter will be "Yes" but we won't know the answer to the the other question until the phone has actually been launched.

No U.S. carrier has officially been selected to launch the Samsung GALAXY Nexus
How well did that 4Chan source do? After all, the
specs he passed along for the Samsung Galaxy S III
were amazing and if he was right on the money with the Samsung GALAXY Nexus, perhaps the information he leaked about the other phone will prove to be true. On the display, the source was 100% correct. He called for a 4.65 inch screen with 720p resolution. The information on the processor was a bust as he posted that the phone would have a 1.5GHz Exynos processor which turned out to be a 1.2GHz TI OMAP 4460 processor under the hood. He correctly called the 1GB of RAM on the device and was right on with the updates to the calendar and the browser. Lastly, his statement that the GALAXY Nexus would have a 2000mAh battery was off as the unit will have a 1750mAh power cell. Still, it is close enough that we should probably give some weight to his insight on the
Samsung Galaxy S III
.
source:
Samsung
via
AndroidCentral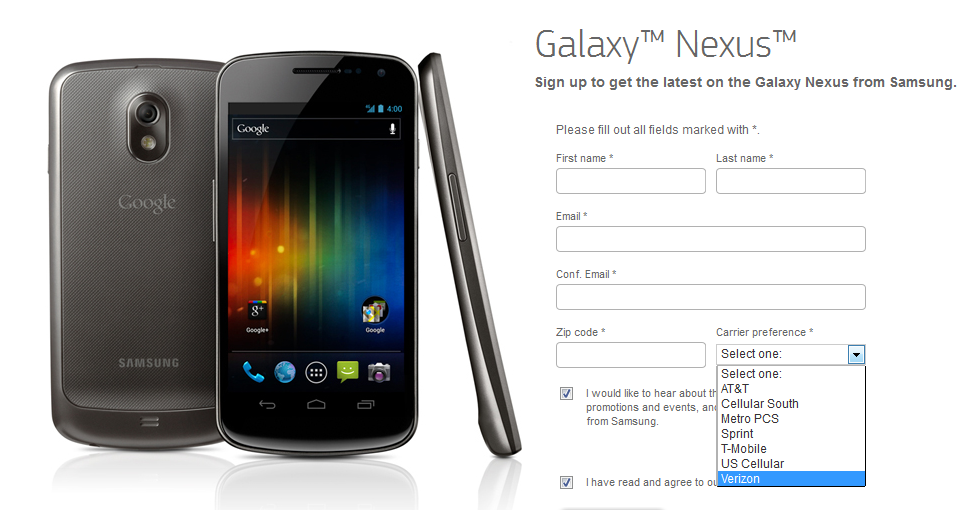 Seven carriers are listed on the Samsung GALAXY Nexus sign-up page