Does Google's openness devalue Android?
47
This article may contain personal views and opinion from the author.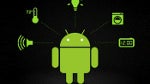 Last week, we asked the question if
Apple's anti-Google policies with iOS
could be hurting the experience of its users, and it's only fair to look at the other side of the coin: Is Google's openness devaluing Android? To be clear, we're not talking about any of the usual suspects that get brought up when someone asks this question. We don't think that the fact that Android is open source is a bad thing, we don't have issue with the varied UIs on Android devices, or any of that. We've covered all of those issues before, and we see the diversity of Android to be an overall good thing that does come with some painful side-effects like slow platform updates.
What we really want to look at is Google's development of its first party software. Google has always been one of the better companies about making sure its products get to every viable platform. To that goal, Google has put out the Google Search app on iOS, Windows Phone, and BlackBerry. Google Voice can be found on on iOS and Google Maps and YouTube will be broken off and available through the App Store when iOS 6 is released. BlackBerry has a number of apps, including Google Talk, Maps, and Google Sync. The Nokia S60 has Google Search, Maps, and Sync. And, as a catch-all for other smartphone platforms that haven't hit the threshold for Google to take on direct development, there are high quality web apps for any platform that has a solid web browser.
Google's theory has always been that it just wants as many people to get on the Internet as possible, because that's where Google, and its ads, live. The trouble with this plan is that by being platform agnostic when it comes to development, Google isn't generating much real impetus for users to switch to Android. Sure, if you're deep into Google products, using Google's platform makes sense, but for casual users, a lot of the best Android features can be found on other platforms. Or, at the least, the features can be found on iOS, which gets the majority of Google's developer attention, because BlackBerry is on the way down, and Windows Phone hasn't yet hit the user threshold to make it worth the investment.
Whether planned or not, the lack of updates to Google Maps and YouTube in iOS has led to a huge feature imbalance between those apps and the versions found on Android. Google never really played up this imbalance in marketing, and now that the apps are being exiled from the list of stock iOS apps, the feature gap will be closed significantly. Google has already promised an
"amazing" experience on iOS
for Google Maps, and we don't doubt the company's plans. The YouTube web app had outshined the iOS app for a while, which meant that users just had to go to Safari for a better experience, not to Android.
The most recent example has been with Google's knowledge graph answers and voice command, which are two major components of Jelly Bean's killer app: Google Now. Google Now was announced with Jelly Bean at
Google I/O
at the end of June, launched with the
Nexus 7 in mid-July
, and just a few weeks later, it already saw its features making way to other platforms. The
Google Search app for iOS
is essentially going to have all the features of Google Now, but without the
intelligent push
, and the
knowledge graph boxes
have made their way to general Google searches from mobile devices. This means that the only feature left that is exclusive to Android is the intelligent push.
Unfortunately, that part of Google Now has three major limitations: 1) it's only found on Jelly Bean devices, unless you are comfortable with ClockworkMod Recovery, 2) it's far less useful on a WiFi-only device like the Nexus 7, and 3) it isn't that useful if you don't live in an urban area where you can make the most of the places and travel information. So, for many users, one of the great new features of Android could suddenly be found everywhere, even if you didn't have Android.
Everywhere means Android isn't special
To a certain extent, all major software manufacturers do this. Microsoft makes Bing Search for iOS and Android, and is likely bringing
Office
to the competing platforms as well. Apple doesn't do it in the mobile world yet, but it eventually did break down to bring Safari and iTunes to Windows. Of course, the trick has always been to leave large, easy to identify features for the proprietary platform.
Oddly, the best example of this is from Apple. Apple doesn't make mobile apps for competing platforms, but it does employ the teaser-feature technique within its own ecosystem. Siri was just such a feature. Regardless of its power to draw in new users, it helped to spur existing iPhone users to upgrade because nothing similar existed for them. The same can't be said for most Android users, who have had voice actions for a couple years, and could now combine that with Google Now-like card results from the web. Sure, an upgrade to Jelly Bean would bring the new UI from Ice Cream Sandwich, and the smoother performance of JB, but Google Now is really the only killer app of recent upgrades.
Beyond this, many of the ICS/Jelly Bean UI improvements, or improvements to the camera can be attained to a certain degree through the Play Store. For the most hardcore Android users, this isn't much solace, and they will always continue to cry out about getting slow upgrades. Although, it is always curious when people cry about a lack of/slow upgrades, but don't purchase Nexus devices or complain directly to carriers. It would make sense that manufacturers losing sales to Nexus would be motivation to push upgrades faster, and complaints are the only way to get carriers to move faster on pushing them out to users. Of course, that's a bit off topic.
The point is that because you can find quality versions of Google apps almost anywhere, the value of Android is held in features that are much harder to explain or market. The openness of Android to allow choice of browser or media player is a great option, but not the most marketable selling point. Extensible tools built into Android, like the Share menu, make a lot of tasks much faster and easier, but it also takes away the big "Facebook is now baked-in" moment, that Apple always uses as a hype point.
Ultimately, that's the biggest issue. Google's general stance of being platform agnostic with its products makes it more difficult for manufacturers and carriers to market Android. That hasn't necessarily been an issue, given the success of Android, but it could be argued that it is holding back the platform from even better growth.
Google can make its products for every platform around, and have the best web app experience available if that's what the company really wants. It will certainly help to build up the user base and user satisfaction for its products. But, there are two sides to every coin, and Google making the best products it can on every viable platform can certainly have an effect in devaluing Android, because the features can be found elsewhere.
Recommended Stories