Google adding voice-powered Q&A to iOS app (w/ video)
27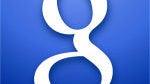 Anyone who has had the pleasure of using Android Jelly Bean has probably given Google's new voice search, which is built into Google Now, a try. Voice search in Jelly Bean has been updated to accommodate more question-and-answer style and natural language queries, which is exactly what Apple's Siri offers. We didn't expect Google to bring Google Now to iOS, but at the least it is bringing better responses to Q&A style queries.
The Google Search app on iOS has had voice input as an option for a while now, but it has only been used to initiate Google searches, which isn't surprising given the name of the app. But, according to Scott Huffman, the Engineering Director of Mobile at Google, there is a new update that has been submitted to Apple for approval which will add support for Q&A style queries to the app. This will be adding a lot more support for search answers that would be found on a Google Now card. So, you can ask "When is my flight?" or "What was the score of the Mets game last night?" and the app will return the correct answer.
And, judging from the promo video that Google has already whipped up, it's looking good. It also seems to add in the instant transcription of dictation to the app, which is a pretty nice feature. In fact, it looks like Google has put almost everything from the Google Now experience into this update, except for the magic juice of
intelligent push
.
Google is hoping that the update is approved within the next couple weeks, at which point it will be released into the App Store. Of course, we'll keep an eye out so you don't have to.
*Update* According to Amit Singh, VP of Enterprise, the update should be in the App Store "in a couple days".