Google mobile search now includes Google Now styled cards for certain information
7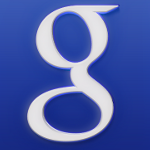 Google has announced an update to its mobile search feature for smartphones and tablets. Now, certain information will be presented in what Google calls a "richer" way and answers will be interactive. The new way that information is presented
resembles the cards used on Google Now
. When you ask for information like flight times, currency conversion, unit measurement comparisons, local time, financial records, sunrise times and dates of holidays, you will immediately notice the new format.
One of the major advantages to using the new format is the way that responses become interactive. For example, if you're converting 10 meters to miles and you want to see how many miles in 14 meters, simply tap on the "card" and the full unit converter will appear.
Originally, the new look will be found on searches done on smartphones and tablets in English, but will soon rollout to the desktop version of Google.com and will also be launched in internationally.
source:
Google
via
Engadget