Does Android Auto distract drivers? Google shares how it keeps things safe
2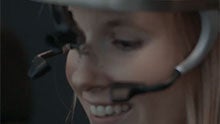 Are smartphones
the best things ever to happen to driving, or the worst
? On one hand, they're fantastic navigation aids, helping us not just plan routes but also discover new destinations. But all the connectivity they offer can also be hugely distracting, putting drivers and pedestrians alike at risk.
Integrated car systems like Android Auto
are designed to help safely cross those streams, giving drivers access to key features while not being excessively distracting.
In a new video, Google's Nat and Lo show just how the engineers behind Android Auto stay on the right side of that balancing act.
Google's Android Auto team has one heck of a neat testing rig, simulating a driving experience while monitoring distraction with the help of eye trackers, visual occlusion headsets, and timed feedback sensors. That's some complicated-sounding hardware, but it all adds up to a toolkit able to quantitatively evaluate driver distraction.
Key to Android Auto's operation is keeping things like its UI as simple and intelligible as possible – all in the goal of minimizing the amount of time drivers spend looking away from the road.
That task is accomplished through some careful decisions not just about what Android Auto shows on the screen but how it shows it: things like colors and fonts can influence how accessible data is, and how rapidly drivers can respond to it. By testing all sorts of options, Google's able to optimize Android Auto to give drivers the features they demand, while keeping them safe in the process.
Check out Nat and Lo's full video below for more details on how all this testing works:
source:
Nat and Lo
(YouTube) via
Android Central