You can finally use Android in your car with the Android Auto app for your phone
10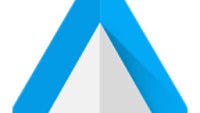 While in-car infotainment systems have improved greatly in the past two or three years (more so than in the preceding decade), it's fair to say that most of them still have a long way to go. This is particularly puzzling, seeing as we all have an insanely powerful solution in our pockets every time we enter a vehicle – our smartphones. Until recently, however, for one reason or another, manufacturers shunned those, relying instead on internal platforms that provided limited channels for communication with your handset. This is now changing, with both car makers and infotainment systems suppliers offering units that are compatible with Android Auto and Apple Car.
Both these platforms are essentially an extension of your smartphone, and serve as a bridge between what's on your handset and what appears on the dash. With Android Auto, you can access Google Now, receive and send messages by using your voice to dictate, listen to music, and use Google Maps for navigation. Unfortunately, the first third-party solutions from Pioneer (and soon, Parrot) have been on the market for a very short time, and until today, they couldn't actually communicate with your smartphone. Why? Because you need the Android Auto app, which Google didn't push to the Play Store until earlier today.
The app in question is what allows your Android handset to talk to your supported dash unit, and it only works on Lollipop devices. So, if you snagged one of Pioneer's Android Auto-enabled units and already have it installed in your car, you can finally make full use of it. If your device shows up as unsupported and ineligible to download the app, you can download it from places like
APK Mirror
.