Do you watch whole movies or TV shows on your phone?
40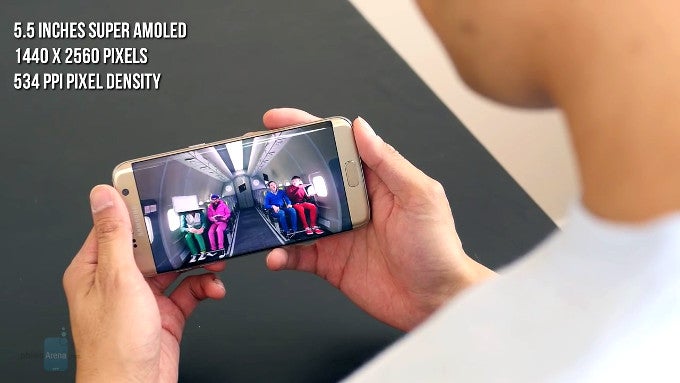 If the rumors about a
Galaxy S8
and
LG G6
with 5.7" displays, be they curved or flat, or the speculation on an
OLED iPhone 8 with a wraparound 5.8-incher
bear fruit, the average screen size for flagships will be greatly increased this year. All the more conducive for consuming media on the phone's display, instead of firing up the tablet, the laptop, or sitting in front of the TV or desktop computer.
In fact, the advent of YouTube and Facebook videos made us watch more and more footage on the relatively small screens of our phones while on the go, but subscription streaming services ushered us in a whole new era of small-screen media consumption. Hey, just place it closer to your face, and it's like a 65" OLED TV you carry with you at all times! Both
Netflix
and
Amazon
, for instance, announced significant geographical expansions not long ago to many more countries, and recently also offered
offline downloads
on your mobile device, so you don't even need to have a data connection now to watch on the go.
That is why we wanted to ask you how often do you catch yourself watching a whole Netflix or Amazon Prime Video movie or TV show episode directly on your phone, without bothering to fire up your laptop, desktop computer, tablet, or TV. Needless to say, the larger phone displays get in the same chassis footprint via ever-diminishing bezel area, the more they will be used for watching movies and TV series, so both Netflix and Amazon are repositioning themselves to take advantage of this trend. Tell us do you do it in the poll below, and how often.