Do you like the looks of Android L?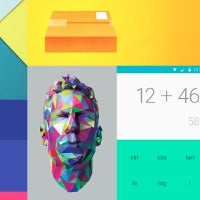 The upcoming L release of Android has been already showcased on the stage at
Google I/O 2014
, and we've been already treated to the new looks of Google's mobile platform - meet the so-called "
Material Design".
This fresh new design language will see the light of day in the upcoming Android iteration strays away from the design that we've gotten used to from Android 4.0 Ice Cream Sandwich onwards.
Good riddance, Holo - the new design is not only more seamless and cohesive, it also comes with depth. Yes, that's right, certain aspects of the UI float above the rest, creating a pretty curious 3D effect. Hardly any aspect of the interface has been spared from the Material Design overhaul.
Matias Duarte said that this visual overhaul has been undertaken with the end user in mind. With that being said, we wanted to ask you, the regular Android users, if you like the design of the L release. So, check out the some of early images of Android L in the gallery below and be sure to vote below.
Android L images