Liveblog: Google I/O 2014 Keynote Address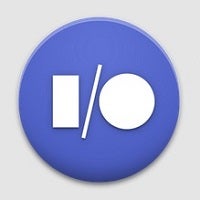 It's that time of year again, one of the most anticipated technology conferences is about to get underway. Google I/O is a showcase of talent for developers at all levels within the ecosystem that is Android, Chrome OS, and Google services.
Developers and exhibitors from all over the world are gathering in San Francisco to learn about the tools available to continue driving technology to the next level.
It is going to be an interesting conference this year, it is one day shorter, but the
schedule is packed with activities
, more than 80 sessions being conducted, which is also fewer than last year. Google wants developers to experience more of the conference as a whole, and not just be shuttered inside meeting rooms all the time.
There will be a Google Glass "Basecamp" set up for anyone and everyone to try out Glass, demo applications, and buy Glasswear if so desired. There are also several sessions geared toward wearables. Beyond Glass, we may see some hardware introductions from LG and the G Watch, and there are rumors there may be an appearance made by Samsung and Motorola as well. Anything in this area will certainly be tied to features relative to Android Wear.
The conference is being touted as focused on "Design, Develop, Distribute." The
rumor mill has been fairly diluted
about what major announcements will be made, and how it will be presented. Last year, Android saw only a marginal update, and while it would be nice to see if there was at least a mention about a wholesale upgrade to Android 5.0, we are hedging our bets for now on the basis that Android Wear may grab more of the OS spotlight. While there was no major update announcement, we were treated to an introduction of Google Play Edition smartphones outside the Nexus line.
Speaking of Nexus, hopefully we will see some light shed on the future of the Nexus line of devices. We do not expect any new hardware announcements, though anything is possible. There may be more details about Android Silver and Project Ara which we suspect would explain or augment any repositioning of the Nexus line.
More will be revealed as we get ready to sit down and take it all in.
The world according to Google will unfold before us in real time. Keep a browser window open just for us.
The Google I/O Keynote event is scheduled to begin at 9:00am PT | 11:00am CT | 12:00 Noon ET | 5:00pm GMT!
UPDATE: Our feed timed-out because the Keynote ran long. Sundar closed things out and we are going to take a look at some wearables. We will bring you more from Google I/O 2014!!
Live event tracker
| | |
| --- | --- |
| 13:28 | There is no end-user items here, just enhanced tools for devs. #io14 |
| 13:28 | #io14 |
| 13:27 | Now for Google Play. #io14 |
| 13:26 | #io14 |
| 13:24 | Devs can use this data to enhance their projects. Google's enhancements make it easier for developers. #io14 |
| 13:22 | The activity is gone from analytics to code. #io14 |
| 13:21 | Data and Analytics for Developers, |
| 13:21 | Eric Schmidt demoing dataflow, to analyze activity. #io14 |
| 13:18 | #io14 |
| 13:16 | These are tools the devs use to make our user experience all the better. #io14 |
| 13:16 | The discussion is geared toward code debugging, across all servers, users. #io14 |
| 13:11 | A simple walk sharing app, and the sharing is enabled via Cloud Services. #io14 |
| 13:09 | And now another protestor, but he is being escorted out. Something about robots that kill people. #io14 |
| 13:08 | Just some that use Google Cloud Services. #io14 |
| 13:07 | #io14 |
| 13:06 | Exploring Google Cloud Platform. #io14 |
| 13:05 | Looking to Developer Success. #io14 |
| 13:01 | Unlimited storage included for work at $10 per user per month. #io14 |
| 12:59 | Native editing. Google Docs does not covert the file. #io14 |
| 12:57 | Google Docs have enhanced to integrate QuickOffice. #io14 |
| 12:56 | Samsung Knox is incorporated too. #io14. |
| 12:55 | Android L will enable work and personal profiles on the device. Personal and corporate apps can co-habit, but be kept separate. #io14 |
| 12:54 | Flipboard, Vine, and Evernote demoed. #io14. |
| 12:53 | |
| 12:52 | This is still a work in progress, but this is an interesting convergence of Android and Chrome OS. #io14 |
| 12:52 | Android Apps on a Chromebook? Yes please. This is a preview only. #io14 |
| 12:50 | Google Now notifications, incoming call notifications coming too. #io14 |
| 12:50 | Chromebooks will auto-unlock if it detects your phone #io14 |
| 12:49 | Chromebooks today. #io14 |
| 12:48 | Now on to Chromebooks. #io14 |
| 12:48 | #io14 mirroring the camera off the phone to the TV. |
| 12:47 | |
| 12:46 | You'll be able to mirror any android device to the TV, via Chromecast. #io14 |
| 12:46 | You can ask your device to ask what is in display too. #io14 |
| 12:45 | Places will show imagery from Google Maps, satellite images. #io14. |
| 12:44 | #io14 |
| 12:43 | Now, we'll be able to personalize the photos in the Chromecast ambient photo feed. #io14 |
| 12:42 | It will be an opt-in feature, so you won't lose control. Feature coming later this summer. #io14 |
| 12:42 | Connect to Chromecast through the cloud. #io14 |
| 12:41 | Soon, other's can cast to your TV without them having to be on the same Wi-Fi network. #io14 |
| 12:40 | Google Cast SDK across iOS, Android and Chrome OS. Google Cast apps coming to Chromecast. #io14 |
| 12:39 | #io14 |
| 12:38 | Outselling other streaming devices combined. #io14 |
| 12:38 | Now, an update to Chromecast. #io14 |
| 12:37 | Several manufacturers are picking up Android TV. #io14 |
| 12:36 | Of course there are apps for Android TV. |
| 12:35 | Android TV can also work just like a Chromecast too. #io14 |
| 12:34 | Playing with a controller and a tablet. #io14 |
| 12:34 | Gaming on Android TV. #io14 The graphics were outstanding. |
| 12:33 | Android Wear watches can operate as a D-Pad to control Android TV too. That is, if you're missing your remote, smartphone, etc. #io14 |