Do Samsung's curved 'edge' displays bother you when watching video?
79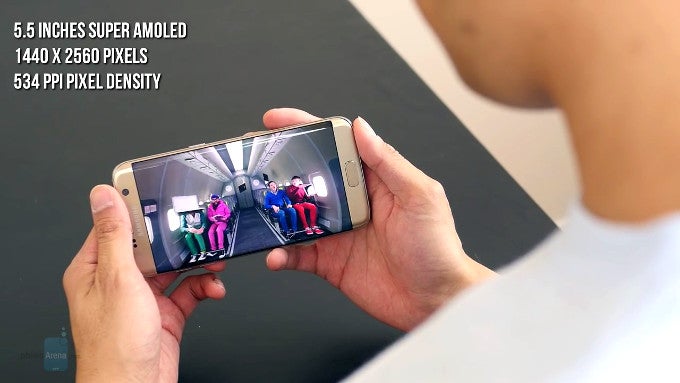 The video footage top and bottom may get a little distorted on a curved flexible display
Samsung hinted at it when introducing the
Galaxy S7
and
S7 edge
as completely different handsets - one with 5.1" and the other with 5.5" displays - and yet it was surprising to learn that the
Note 7
would eventually be issued in
only a curved display form
, marking the first exclusive usage of a flexible display in a major smartphone line.
Thus, Samsung may seemingly not bother with the "edge" moniker anymore, save for an eventual S8 edge, and simply issue its larger screen flagships with curved displays, sloping to the sides. That's all fine and dandy - even if you find the
Edge UX
of dubious practical use, there are plenty of aesthetic arguments for this, especially since Samsung now also curves the back of its glass-and-metal phones for the ultimate design fusion.
There is, however, one scenario when plenty of users are complaining that they are getting distracted by the curved display - watching videos on your phone. If the Note 7 lands with a 5.7" screen indeed, you'd be hard pressed NOT to watch video on the big, beautiful display, but if it's only in a flexible panel iteration, the top and bottom part of the image will be falling off a cliff, as you can see in the header above.
That is why we wanted to ask you if watching videos on Samsung's dual-curved displays of late bothers you in any way. The sloping footage at the edges distorts the picture somewhat compared to a completely flat display, yet the curve is pretty minimal so there could be plenty of people that aren't finding this annoying. Tell us in the poll below, and sound off in the comments.