Disney bans selfie sticks from rides and attractions at its parks
12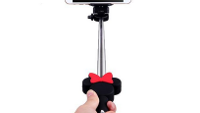 Much of the public sees someone using a selfie stick as being on the same level as a Google Glass wearer. Hey, they don't call those donning the connected specs
Glassholes
for nothing. Recently, a relative of ours came back from Universal's theme park in Orlando complaining that everyone was carrying selfie sticks.
For those who have slept through 2014 and the opening months of this year, a selfie stick resembles a broomstick with a contraption at the end that holds your smartphone safely in place. It allows you to snap a selfie of a large group (which defeats the purpose of taking a
selfie
) but also can get in the way of people standing nearby. The sticks have been
banned at museums in New York
and in
U.K. football arenas
.
Disney executives have been worried that the selfie sticks pose a threat to both those using them and to innocent bystanders. Disney cast members have been instructed by Disney brass via an intra-company memo, to ask guests with a selfie stick if they could stow them away before entering a ride or attraction. Those using the stick while on a rise or in the middle of an attraction will be
alerted
embarrassed by an announcement over the PA system to put away the selfie stick until the show or ride comes to an end.
Selfie sticks are still ok to use in other parts of the park. If you are inside a ride or attraction at a Disney park and are asked to put away your selfie stick, don't get Goofy about it. Just follow the directions for the protection of your family and others as well. Ironically, selfie sticks made with the images of Disney characters are available for purchase.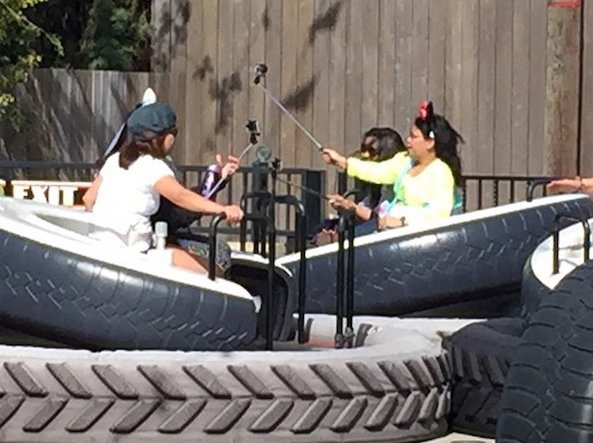 Selfie sticks used at Disneyland on Luigi's Flying Tires ride
Thanks for the tip!
source:
WDWNewsToday