Selfie sticks banned in U.K. football stadiums
23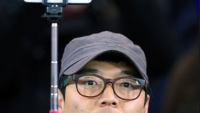 One of the hottest selling accessories for smartphones this past holiday season was the "selfie stick". As we explained back in August
when we first brought the product to your attention
, the selfie stick is a glorified broom handle that has a clip on the end that securely holds your phone. The idea is that by creating more distance between you and your phone, you can snap a selfie that shows more of the background and can even capture other people standing near you.
Stadiums throughout the U.K. have banned the "selfie stick," considering it a potential weapon in the hands of drunk, zealous fooball fans who might be a bit pissed off after a loss by the home team. It is the same reason why the New York Yankees stopped holding "Bat Day," handing out a potential weapon to 60,000 alcohol-drenched crazies who just absorbed 3 hours of hot sunshine.
So far, this has not been an issue in the states as the "selfie stick" has apparently not caught on in the U.S. No one in the country (or anywhere for that matter) relishes the idea of having their expensive handset strapped to a pole, and held up high enough as to assure that a cracked screen would be the result of a failed restraint.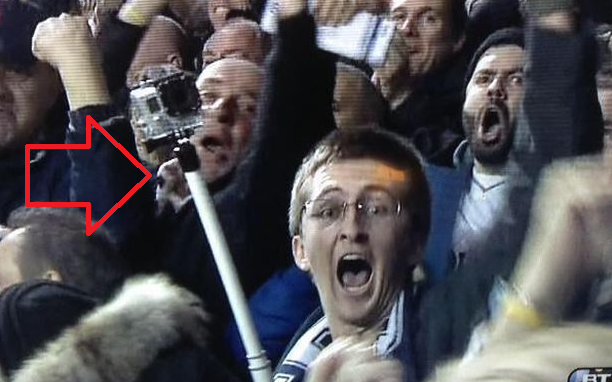 Selfie sticks, like the one employed by this football fan, are being banned by U.K. clubs
Thanks for the tip!
source:
Mirror