Dirt cheap redefined: Nokia 103 introduced
26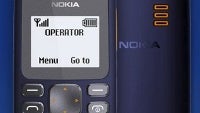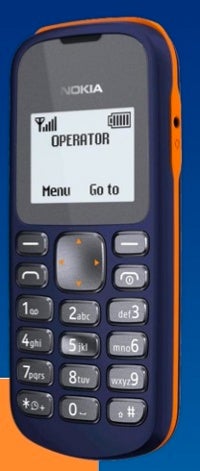 Let's take a break from all the quad-core phones and fancy chipsets we obsess over almost every day and take a look at Nokia really stretching the ultra low-end with the newly introduced
Nokia 103
. Stand-out feature? How about a price tag of merely $21 (16 euro) before taxes? Yes, that would make it the cheapest Nokia so far and one of the world's most affordable handsets.
Now, that 1.36" display on the Nokia 103 is black and white but in exchange you get rock solid battery life that would keep you mobile for up to 27 days on standby. The battery has a capacity of 800mAh and there's also a flashlight. It all runs on Nokia's Series 30.
The Nokia 103 will store as many as 250 SMS messages and comes with a 3.5mm standard jack and FM radio. The phone book supports 500 entries, so all in all it looks like a very decent disposable phone - one that you wouldn't be afraid to lose and one that you can always rely on when the battery on that snazzy new monster phone you've got dies before your workday ends.
The handset is launching in Nigeria initially, and will surely make its way to other developing markets, but we doubt it'd be coming stateside.
Nigeria takes the lead as Nokia launches its most affordable phone
In line with its strategy of connecting the next billion, Nokia, the world's largest mobile phones manufacturer has unveiled its most affordable mobile phone to date – the Nokia 103 in Nigeria. Nigeria is the first market to launch this new device, which is designed specifically for people buying their first phones.
The Nokia 103 is targeted for people looking for an affordable and practical phone that gives them the essential experiences needed to help them progress economically and socially, without compromising on design and quality.
Apart from its fresh look, durable anti-scratch cover and anti-dust keyboard, the Nokia 103 is designed with long lasting battery life – 27 days standby time and up to 11 hours of talk time. Other features include built-in flashlight, FM radio, speaking clock and MP3 grade ringtones.
The Vice President Nokia West Africa, Mr. James Rutherfoord, said the choice of Nigeria as the lead market for this device underscores the importance of the Nigerian market and the need to empower millions of Nigerians who are yet to acquire a mobile phone.
Nokia is the only company providing mobile devices to people in virtually every market of the world, across economic segments. Of the world's 7 billion people, 3.2 billion don't have a phone yet due largely to economic constraints. According to Mr. Rutherfoord, "Nokia has been progressively lowering the entry barrier to the market while continually increasing the capability of our devices and delivering phones with contemporary fresh designs". Nokia is committed to helping to mobilize the next generation – the next billion and beyond – and ensure they have access to the advantages of mobile technology. With the Nokia 103, Nokia is making mobile connectivity a reality for lower-income consumers.