Did you know: You can now buy a smartphone for $15
40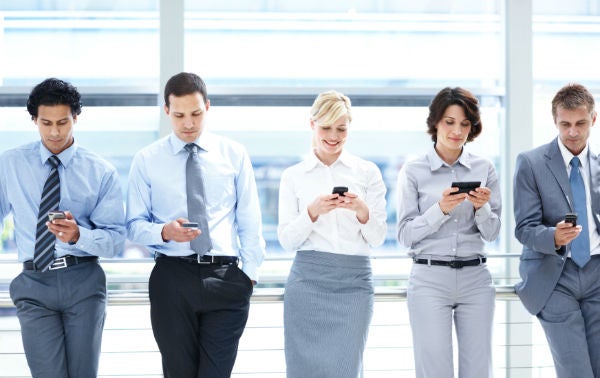 When we speak about the pace of progress, we often say that smartphones have evolved in such a big way in the past few years. We remember getting our paws on the original iPhone back in 2007, the device that started the modern smartphone era, and we were amazed by all of its features, but also a bit taken aback by the price.
Fast forward to these days, and flagship smartphones from major manufacturers still cost $650 off contract, so some may argue that while technology has evolved the prices are not really changing all that much.
However, while browsing the depths of the web today we stumbled upon a few clearance sales on Android devices that were truly an eye-opener. After all, it's mind boggling to see that brand new devices (as in non-used) are now on sale for $15! Just $15, and that's the full off-contract price for those phones that are also coming with free shipping.
At these prices, even the poorest people will be able to join the smartphone revolution
True, they come from China, and yes, most of them run on the terribly quaint Android 2.3 Gingerbread operating system. We also admit their processors are 1GHz single-core affairs that run Android with some lag, but it's still a crazy fact - being able to buy a full on smartphone with a camera, even 3G connectivity in some cases for just $15.
Here are the specs for one such phone:
CPU:
Spreadtrum SC6820, Cortex A5, 1GHz, with 256MB RAM
Display:
4.7-inch TFT capacitive (260K colors) with a resolution of 854 x 480 pixels
Connectivity:
Wi-Fi, Bluetooth, FM
Cameras:
2MP rear cam, 2MP selfie cam
That's what the crazy competition in the Android world brings: truly, a smartphone that everyone can afford, even the poorest people in the world. Jump to the '$30-$40' price tier, and you can even get an Android 4.4 KitKat device!
Many of you will be rightly asking: heck, are those phones even running properly? While we have not tested the majority of them, we have gotten our hands on one of the super affordable $40 phones with Android 4.4 KitKat, and our impressions were for an actually livable experience. Not super fast, nor game-friendly by any means, but if you want to browse the web on your phone and look at Facebook, Maps, email, and so on... it's a decent experience. And realizing this is humbling about how far we've come, isn't it?