Did you know: 'Ok, Google' voice command comes crippled on Samsung's Galaxy S6, S Voice promoted instead
26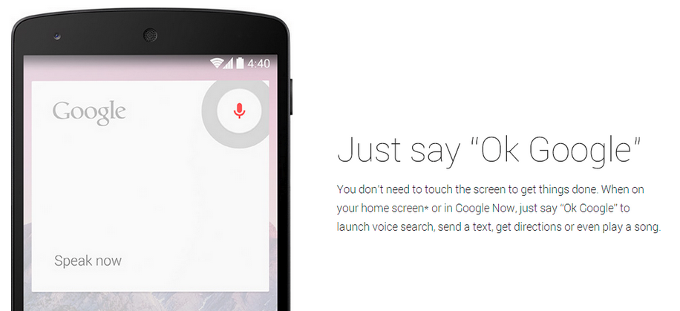 The
'Ok, Google'
command is a staple of the Android platform's voice recognition capabilities: on most of the latest phones, you can say 'Ok, Google' anywhere and have the voice recognition window neatly pop up, but somewhat surprisingly, this option has been crippled on the Galaxy S6, and this decision seems intentional.
While initially at the very launch of the Galaxy S6 you could use the 'Ok, Google' command from any screen and even when the screen is off (while the phone is charging), now, after an update, you can only use 'Ok, Google' from the home screen (where you can also easily tap on the microphone icon in the search bar).
S-Voice seems to be promoted at the expense of Google Voice Search
At the same time, Samsung's rival voice recognition service S-Voice had the advantage of a true, always-on functionality from the get-go, as users can shoot voice commands even with the screen off and the device off the charger. Now, it is also the only solution if you want to shout voice commands from any place within the phone as 'Ok, Google' seems intentionally crippled.
That's quite the disappointment, as it seems that Google's voice recognition engine is both faster and more powerful than Samsung's S-Voice.
We should, however, notice that it is not clear whether this change affects all the various Galaxy S6 model available across the globe. Do you still have the 'Ok, Google' command working from any screen? Let us know, and don't hesitate to also tell us about which particular S6 model you're using.

Ok, Google functionality before update

Ok, Google functionality crippled after update
Recommended Stories