Despite receipt of Bluetooth 5 certification, HTC U11 won't run new features until Android O is installed
11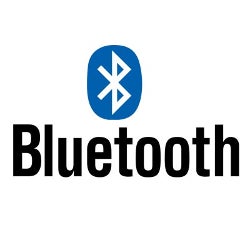 The
HTC U11
has received its Bluetooth 5.0 certification from the Bluetooth SIG. But that doesn't mean that the phone's new Bluetooth capabilities are now available. The new features won't be completely offered to users until the next build of Android, Android O, is actually installed on the handset later this year. The new version of Bluetooth will allow data to be transmitted at speeds twice as fast as presently available, and transmission distance will increase by a factor of four. The amount of information and data sent in each broadcast will increase by as much as eight times the current number.
Helping to prevent logjams and interference will be new algorithms designed to prevent Bluetooth users from using transmission channels already being employed for Wi-Fi or LTE. According to the Special Interest Group, Bluetooth LE (Low Energy) specifications for audio transmissions are still in flux and should be finished by the end of 2017.
"We have news for HTC U11 owners everywhere—your smartphone already supports Bluetooth 5.0 technology. Put another way, since day one, your device's hardware has been ready to support Bluetooth 5.0 connections—with no additional firmware updates needed from HTC. We're announcing this following our full Bluetooth 5.0 certification to ensure our customers are future-proofed for the next generation of Bluetooth-connected products. What's Next? When Android O, the next version of the Android OS becomes available, HTC U11 owners all over the world will be able to enjoy the benefits of Bluetooth 5.0. We're excited to be able to bring this announcement to HTC U11 customers around the world as we strive to continuously improve our customers' mobile experience—we believe Bluetooth 5.0 compatibility helps do that."-HTC
The thing to remember is that Android N does not support any of the Bluetooth 5 features. On the other hand, Android O will support Bluetooth 5 natively.
Right now, the HTC
U11
and
Samsung Galaxy S8
are the only Android-flavored handsets that have received their Bluetooth 5 certification.
source:
HTC
via
Engadget