Despite concentrating on LTE build out, Sprint will spend $200 million to upgrade its 3G pipeline
20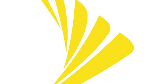 Sprint has been spending money building out its LTE pipeline. The problem is that the carrier has been slowly increasing the size of its LTE footprint while it has been adding a number of new subscribers,
clogging up its 3G network
. Add in the number of Sprint subscribers moving over to smartphones and you have a logjam that is slowing things up for Sprint customers.
"We are also experiencing increased data usage driven by more subscribers on the Sprint platform and a continuing shift in our subscriber base to smartphones, which has required additional capital expenditures of legacy 3G Sprint platform equipment. Furthermore, based on current estimates of increased data usage, we expect additional capital expenditures of legacy equipment until our network modernization is substantially complete."-Sprint, SEC filing
While the carrier would love to spend all it can to speed up its "
Network Vision
" plan which takes subscribers off 3G CDMA and puts them on 4G LTE, the net new addition of 900,000 subscribers is taxing the 3G pipeline of the nation's third largest carrier. So Sprint is spending
$200 million to increase capacity
on its CDMA network to "
accommodate more users
". Sprint has already included this spending in its $6 billion capital expenditure budget for the year.
Sprint is trying to get its subscribers to move from CDMA handsets to LTE models. The carrier has already
sold 1 million 4G LTE smartphones
. It's been a fascinating process though, as Sprint has tried to move its iDEN subscribers to CDMA (
the iDEN network will close its doors next June
). Meanwhile, once on the CDMA network, the mobile operator wants to move these subscribers to LTE which right now is the end of the line. By the end of this year, 150 million POPs will be covered by Sprint's 4G LTE signal, increasing to 250 million POPs by the end of next year.
Sprint might soon have an advantage with its new sugar daddy. Once regulators sign off on
Softbank's acquisition of 70% of Sprint
, the carrier will have some
deep pockets
it will have access to allowing Sprint to pay for the completion of its LTE network.
"This is driven by the subscriber increases we have had on the Sprint platform and the increasing uptake on smartphones. So it is really more accurate to say it is to accommodate more users on our network. This spending is included in our capital expenditures guidance for the year which we lowered to less than $6 billion in 2012 (from $6 billion), excluding capitalized interest in our recent earnings call."-Scott Sloatt, Sprint Spokesman
source:
FierceWireless