Deal: Save a whopping $200 on the Nokia 9 PureView at Best Buy
8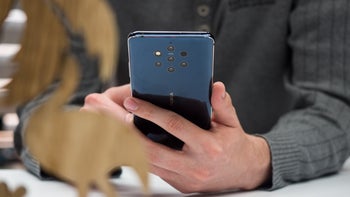 HMD's top-of-the-line smartphone, the
Nokia 9 PureView
is available for purchase in the United States at various retailers, but no carrier in the country sells it sadly. However, you can save a lot of money if you're willing to activate your newly acquired Nokia 9 PureView with a certain carrier.
Typically selling for $700, the Nokia 9 PureView is now available for just $450, a killer deal since this is truly a flagship smartphone with
a decent camera
. The catch is that you'll have to activate the phone with AT&T the same day you buy it.
But let's say you don't want to activate the phone on AT&T's network, but still, want the Nokia 9 PureView. In that case, you'll have to come up with $500 upfront, which is still a great deal if you ask us.
Keep in mind though that while the
Nokia 9 PureView
comes unlocked, the phone will not work with Sprint, Verizon, Boost Mobile, Virgin Mobile, or any other CDMA network in the country, so AT&T or T-Mobile are your only options from the big four.
Recommended Stories