Deal: Brand new LG G3 can be picked up for just $249
13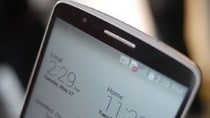 With the
V10
being the
new kid on the block
, last year's LG flagship is now available at a fraction of its usual price. Announced just yesterday, the latest model includes a number of quirks, such as its secondary display atop the main panel and double front-facing cameras. Like the
Nexus 6
, which is
also much cheaper thanks
partly to
a newer model
that arrived this week, the
LG G3
of yesteryear can now be snagged at a very low price. Up on eBay, the G3 is available for just $249, which isn't bad for a handset that was $200 on contract just over a year ago.
The speed at which the smartphone market moves is quite staggering. Not only are most top-end devices accustomed to a paltry 12-month shelf life, but older handsets are being discontinued and placed on the scrapheap at will. Having created a small fanfare upon its entrance in May 2014, the G3 is now in the
sub-$250 category
, although there are one or two strings attached to this deal.
The main issue, aside from the fact that it's through a reputable eBay store rather than a traditional retailer, is that it's the T-Mobile edition. Thus, while it is unlocked, there's no Band 12 LTE support, and to add to the list of limitations, it's only available in metallic black. Despite the caveats, though, this remains a good price for a device that boasts a quad-HD display, 3 GB of RAM and a resonably impressive 13-megapixel rear-facing camera.

Of course it would be nicer if this was the fully unlocked edition. But with the G4 and the V10 now firmly the two big guns as far as LG is concerned, it's likely that the more versatile G3 variant will also be dropping down in price very soon.
As and when we catch any other great deals, we'll keep you guys in the loop, and if the T-Mo G3 does take your fancy, hit up the source link.