Deal: Google Nexus 6 brand new and unlocked for $299
16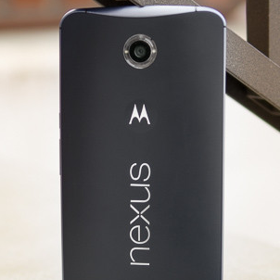 After the fanfare that greeted the arrival of the
new Nexus smartphones
earlier this week, last year's Motorola-made
Google Nexus 6
might seem like a distant memory. A solid, albeit very large handset, the Nexus 6 still has much to bring to the table. If you're on the hunt for a bargain, the outgoing flagship can be snagged for just $299.99, saving $350 off the suggested retail price.
While this particular deal arrives via an eBay vendor, it should be noted that the Nexus 6 is brand new and unlocked, and the seller has an extremely good reputation. If this isn't a problem for you, then you'll surely be tempted by a smartphone that boasts a quad-HD display, quad-core Snapdragon 805 and a healthy 3 GB of RAM. In fact, the only real down-side is that it doesn't include a microSD slot, but even then, there's 64 GB of on-board real estate.
Sure, the 6-inch display isn't for everyone. Make no mistake, the thing is huge, and if you've got small hands, you're going to have difficulty in using the Nexus 6 without discomfort. But if you like a smartphone with a large footprint, the Nexus 6 is one of the most sizable around, and as an added plus point, will be among the first to run Android 6.0 Marshmallow when it hits the scene in a few days' time.
With an MSRP of $650, this is quite the deal. For $299.99, you'll struggle to get as much bang for your buck, particularly from a reputable firm like Motorola.
With the new
Nexus 6P
here now, the price point for the Nexus 6 is likely to continue dropping. Thus, even if eBay isn't to your taste, there will be other deals, and as we spot them, we'll be sure to keep you in the loop.
If you do wish to take a look at this offer, though, check the source link below.