Data shows Android accounting for record high 86.2% of smartphones sold during Q2
99+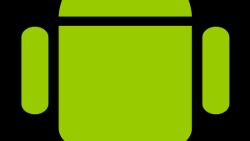 According to the latest data from Statista, Android handsets made up 86.2% of smartphones sold globally during the first half of the year. The previous high water mark, 84.7%, was set in the third quarter of 2015. Sales of iPhone units (12.9%) are in a recent downtrend, but the platform is firmly lodged in second place with Windows Phone and BlackBerry sliding into oblivion.
Interestingly, for the second quarter of 2009 it was Symbian that led the way with a 51% share of global sales. BlackBerry was next with 19%, followed by iOS with 13%. 9% of global smartphone sales in that quarter belonged to Windows Mobile and Android brought up the rear at 2% Basically, Apple has held a steady share of sales since, while all other platforms saw its users leave for Android. By the first quarter of 2011, Android sales topped those of Symbian and Google's open source OS never looked back again.
During the second quarter of this year, 296.91 million Android phones were shipped globally compared with 44.4 million iPhone models. 1.97 million Windows Phone units were delivered, and 400,000 BlackBerry handsets were in transit. Compare that to the second quarter of 2009 when 20.88 million Symbian phones were shipped. BlackBerry had 7.78 million handsets delivered during those three months. 5.33 million iPhones were in transit followed by 3.83 million Windows Mobile units. Only 760,000 Android handsets were shipped during Q2 of 2009.
It's all fascinating stuff, and for those of us who were writing about the industry during this time period, it was obvious that a change was coming. We often refer to the launch of the
Motorola DROID
in November 2009 as being the catalyst for Android's amazing rise. It was the first phone with Android 2.0. Consider that the quarter before the DROID was released, 760,000 Android phones were shipped. By the the first quarter of 2010, 5.23 million Android handsets were delivered. And with the
Nexus One
released that quarter, shipments soared to 10.65 million during Q2 of 2010.
source: Statista (
1
), (
2
)
Recommended Stories