Supreme Court will review damages awarded to Apple from Samsung in first patent trial
14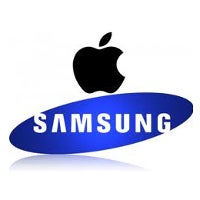 Out of the estimated 8000 requests received annually by the U.S. Supreme Court, about 1% of those cases are heard by the highest court in the land. Obviously, the odds of getting your case heard in front of the nine robed justices is pretty daunting. Despite the odds, Samsung has apparently convinced the Court that patent reform is needed. Thus, the Supreme Court will review the damage claims related to Apple's patent infringement lawsuit against its rival.
At the end of last year,
Samsung turned over to Apple a check for $548 million
,
which represented the final amount awarded to Apple from the first patent trial. In August 2012, the jury ruled in favor of Apple and awarded the iPhone manufacturer roughly $1 billion in damages. But that amount has been
whittled down by Judge Lucy Koh
, and a second damages trial.
The Supreme Court won't be making a ruling on the patent infringement aspects of the case, only the damages. Samsung says that modern patent law in the U.S. wasn't designed to handle modern devices and situations. Last December, when announcing that it would take the case to the Supreme Court, Samsung said "If the current legal precedent stands, it could diminish innovation, stifle competition, pave the way for design patent troll litigation and negatively impact the economy and consumers."
When Samsung paid Apple at the end of last year, a provision was made that would allow Samsung to get a refund if the Supreme Court lowers or eliminates the damages awarded to Apple. And now, the Supreme Court has a chance to stop patent trolls and to begin the process of taking U.S. patent law into the 21st century. Most of the changes will require legislation, but this is the best opportunity that the U.S. has had to modernize an antiquated system that is broken. All tech firms (well, except for Apple) are relishing this opportunity.
source:
SupremeCourt
(pdf) via
Engadget